Within one of the largest cities in the world, the hotel is strategically located close to Perisur, one of the top shopping centers in Mexico City, prestigious universities and specialized hospitals. The hotel is situated between Insurgentes Sur and Calzada de Tlalpan Avenues, nestled amongst the colonial charm that is characteristic of the southern part of the city and just minutes from Six Flags, the largest amusement park in Latin America.

We remind you that the check-in time is from 3:00 PM. Check-out is at 12:00 PM. We suggest you use our express check-out service.

Fiesta Inn Periférico Sur is an Eco-friendly hotel, so it is a 100% smoke free hotel.
Services
The hotel has 212 rooms, a restaurant, a lobby bar open from 1:00 p.m. to 11:00 p.m., indoor swimming pool, gift shop and fitness center. Hotel services include: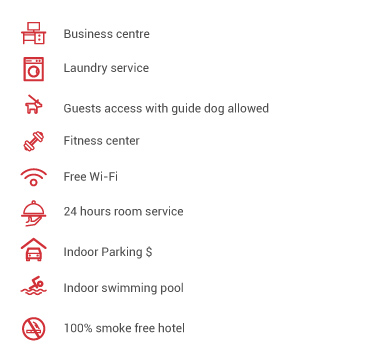 Restaurant

Restaurant
The Fiesta Inn features a restaurant which opens from 6:00 a.m. until 11:00 p.m. and is an excellent choice for breakfast, lunch and dinner. Choose from buffet or menu dishes, Mexican appetizers and the best regional cuisine.

Meeting Rooms

Event and meeting rooms
The hotel has a Business Center with computers and high speed wireless Internet, and 2 meeting rooms with a screen, air conditioning and capacity for 8 people.
It also features meeting rooms that can be adapted to host up to 500 people in an auditorium; each room has a board, electric screen, coffee service and personalized service. Our professional team will help with your groups and conventions.

x
Fiesta Inn Periferico Sur
Location #70 of 295 hotels in Mexico City
Summary of qualifications
Best comments
"Great and cheap option at South Mexico City"
Great location, clean, organized, efficient, recently upgraded, you have access to a nearby mall (Gran Sur) and it is pretty close to the cultural auditorium Ollin Yoliztli, UNAM campus and the famous mall Perisur.
"Good hotel"
Good hotel, nice food and nice service. Unfortunately, at the time i was in the hotel there was a teenager soccer camp, so they made my stay a little bit uncomfortable, staffing did know how to handle so many people, which I think should have been part of their training. Beside that I woukd have given them a better rate.
"Nice Location and courteous English-speaking staff"
I loved the location of the hotel - I did even some veggie shopping at the Mega Mart. I was able to walk to my conference venue at UNAM. The staff was so friendly, even suggested me to take a taxi from outside to UNAM, since taxis charge higher if booked from the hotel- I have not such a nice customer-friendly staff elsewhere. They also promptly e-mailed me the receipt when I asked for it. On the downside, it was a bit noisy near my room, due to some teenagers/kids' shouting. It is a bit far from the downtown and there is no metro line here, but one can always take a taxi or bus to the nearest metro station.
"Very satisfied"
I've always been told that Mexicans are very friendly but this hotel staff was evidence of that. Everyone was very nice from the very beginning, helped me to find a trustful taxi driver to take me for a tour with reasonable price during the weekend.
"Makes you just feel like a number"
I stayed here for two weeks and it was ok, comfortable and clean, but that is it. The staff were "ok", the food was "ok", the rooms were "ok" (stayed in a room that was over $200USD per night). The problem I had with this hotel was there is no personal touch from the staff or any of the services they provide, this hotel is aimed at serving large groups of people I guess. I have stayed in many other hotels within Mexico City for a cheaper price that act as if they care about your well being. It's not a bad hotel, I just wouldn't recommend it to you, go if you have no other option really!
Top-rated Attractions Nearby
Centro Comercial Perisur
Universum: Museo de las Ciencias
Estadio Azteca
Barrio Tlalpan
Parroquia de la Purisima Concepcion
Museo Arqueologico Cuicuilco
Museo del Tiempo
Universum Museo de las Ciencias de la UNAM
KidZania Cuicuilco
Cursos Anuales de Verano en Educacion Ambiental para Ninos
Photos hotel and surroundings (134)
Rooms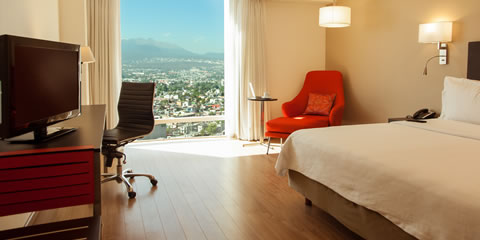 Superior Room, 1 king
The room is 30 m2 with a king-size bed, 2 bedside tables, 29" TV, reading chair and spacious work desk, telephone, bathroom with tub, shower and toilet. With a view of the city, except on the 1st floor.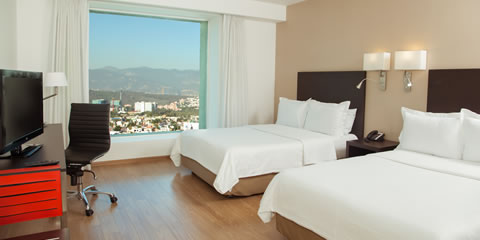 Superior Room, 2 double
Equipped with 2 double beds, 29" TV, spacious work desk, telephone, bathroom with tub, shower and toilet. With a view of the city.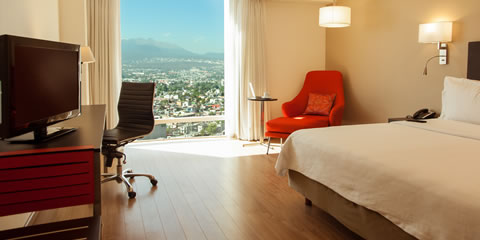 Executive Room, 1 King
These spacious guest rooms feature warm colors and laminated floors, making them ideal for relaxation. They are outfitted with a king bed, and bathroom with shower stall. Each room has a 32" LCD TV, two telephones, and work desk with high-speed wireless Internet access. They also have bottled water, a coffeemaker, selection of teas, and a travelers kit.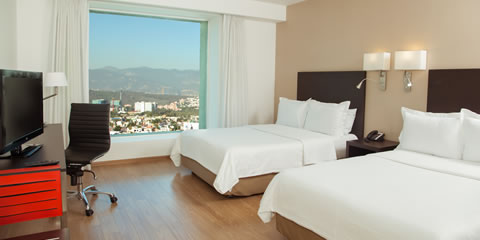 Executive Room, 2 Double
Whether traveling for work or pleasure, these spacious rooms offer a tranquil getaway. They feature warm colors and laminated floors, and are outfitted with a two double beds, large dresser, and bathroom with shower stall. Each room has a 32" LCD TV, two telephones, and work desk with high-speed wireless Internet access. They also have bottled water, a coffeemaker, teas, and a travelers kit.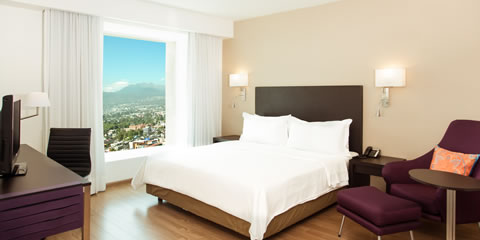 Deluxe Room, 1 king
A spacious and comfortable room. It features a sofa, king-sized bed and space for an additional bed or serving table for 2 people. Bathroom equipped with tub, shower and toilet. Ideal for extended stays.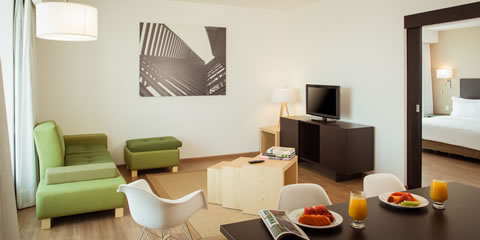 Junior Suite
The room includes 2 areas: a dining area for 4 people, kitchenette with microwave, coffee maker and a small refrigerator; living room with 2 sofas that each seat 3, 2 side tables, telephone, 29" TV, bathroom with tub, shower and toilet, scale and luxury toiletries.