Located in one of the most attractive areas, in Tampico's "Zona Dorada" or Golden Zone, opposite the El Chairel lagoon and on the city's main avenue, the hotel is within easy reach of the historic center, Playa Miramar, the Metropolitan Theater and the Los Tres Arcos shopping center. Situated only 3 minutes from the airport.

We remind you that the check-in time is from 3:00 PM. Check-out is at 12:00 PM. We suggest you use our express check-out service.

Services
The hotel has 124 rooms, a restaurant, a lobby bar open from 5:00 p.m. to 11:00 p.m., outdoor swimming pool, gift shop and fitness center. Hotel services include: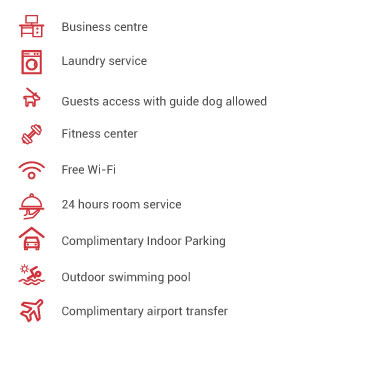 Restaurant

Restaurant
The Fiesta Inn features a restaurant which opens from 6:00 a.m. until 11:00 p.m. and is an excellent choice for breakfast, lunch and dinner. Enjoy a welcoming atmosphere and a large variety of national and international food while appreciating the fantastic view of the lagoon.
Meeting Rooms

Event and meeting rooms
The hotel has a Business Center with computers and high speed wireless Internet, it also has 2 meeting rooms with a screen, air conditioning and capacity for 6 people.
It also features meeting rooms that can be adapted to host for up to 180 people in an auditorium; each room has a board, electric screen, flip charts, coffee service and personalized service. Our professional team will help with your groups and conventions.


x
Location #6 of 28 hotels in Tampico
GreenLeader Silver
Certificate of Excellence 2015
Summary of qualifications
Best comments
"Good Location...Need some updates"
Good Location. Need to repair the Jacuzzi and improve the Restaurant Menu a little bit. Maybe add some weekly Happy Hours and some live music for the guest. Once you get to the hotel there is not too much to do.
"Great Hotel"
This is a great place to stay near to the airport in Tampico. Full service and geared towards the business traveler. I have stayed here several times now over the years and the quality is always the same.
"1 night stay"
Hotel is well located, rooms are clean with ok beds. The overall appearance of the hotel is a bit outdated, and I did not like the fact that the A/C in the hall from the elevator to the rooms was not working, at least not on the third floor. Service was very good. Gym is lacking equipment, not well equipped. Outdoor area and pool were nice.
"Good"
Second visit to this hotel, maintain the average quality of the Fiesta Inn brand. Service is good and the rooms are comfortable enough. The place is well located within a few minutes driving distance to malls and 30-40 min to the beach. In general it's a good place but needs and update. Clean, comfortable, affordable and nice.
"Great Hotel and Staff"
Friends booked this hotel for us because it was quite close to the wedding facilities where we were to attend a family wedding. We stayed two days. We left to go south for a business trip and when we finished our business trip early we decided to come back to Tampico and complete our stay at the Tampico Fiesta Inn. There is a nice clean pool and pool deck with plenty of clean and comfortable deck chairs. The pool area overlooks the lake and there was a nice breeze off the lake all day. We didn't venture out to sight-see this trip, but there is a rental car office inside the hotel. The hotel provides shuttle service to and from the airport as well. The staff in the hotel and in the dining room are very friendly and speak and understand some English. There were always several people on duty, both at the front desk and in the dining room, who spoke fluent English. However, I like to practice my Spanish and the staff were very gracious in allowing me to use my Spanish. The hotel is very quiet. One afternoon/night there was a party in the garden area just outside my room. There were perhaps 100+ people including children. They had a full disco type music area set up quite close to my room. I am happy to say I barely heard the music. The windows are quite sound proof. The food in the dining room was excellent and there were many menu choices. The buffet breakfast was excellent. The Dining room has a lake view and the sunset was stunning.. The rooms are well stocked and the maid service is willing and helpful. In fact, the entire staff made our stay comfortable and enjoyable. I will chose this hotel again for both business and pleasure.
Top-rated Attractions Nearby
estadio tamaulipas
Laguna del Carpintero
Catedral de la Inmaculada Concepcion
Playa Miramar
La Cueva Pintada
Photos hotel and surroundings (33)
Rooms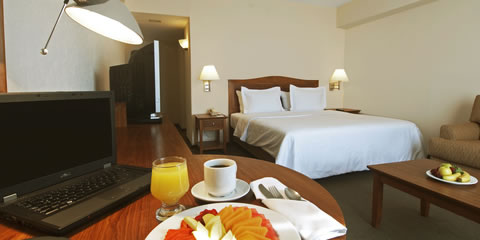 Superior Room, 1 king
The room is 30 m2 with a king-size bed, 2 bedside tables, 29" TV, reading chair and spacious work desk, telephone, bathroom with tub.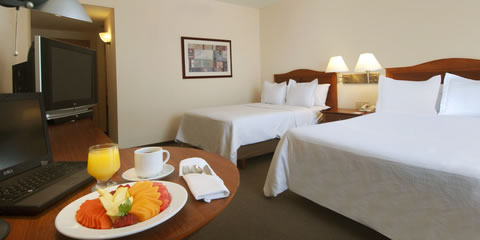 Superior Room, 2 double
Equipped with 2 double beds, 29" TV, spacious work desk, telephone, bathroom with tub.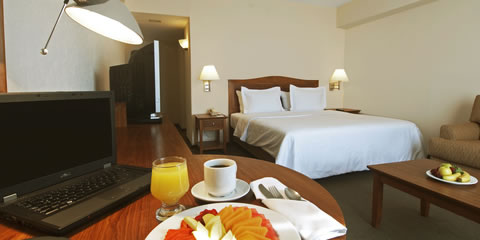 Superior Room, Lagoon View, 1 King
The room is 30 m2 with a king-size bed, 2 bedside tables, 29" TV, reading chair and spacious work desk, telephone, bathroom with tub. It features a spectacular view to the lagoon of the Chairel.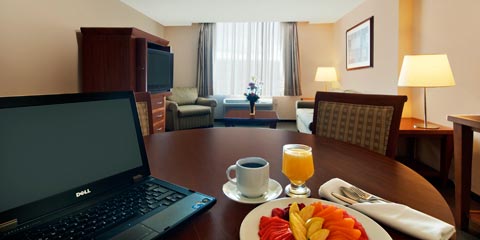 Junior Suite King
Luxury suite with a beautiful view of the city, excellent lighting and modern decoration; consisting of a bedroom and a living room. Equipped with king-size beds, a work desk and a small living room, a kitchenette with a microwave, 2 telephones, Internet connection, voicemail and wake-up calls; air-conditioning, coffee maker, 2 televisions, hair dryer, shower and bathtub in the bathroom. Personal care amenities are also provided.