Fiesta Inn continues to evolve and transform as a leader in Business Class hotels with the Fiesta Inn Chetumal. The hotel is designed to let visitors pass their time as they wish, with spaces that are functional and welcoming, so guests can work independently or socialize in groups. Today, the Fiesta Inn is more than just a hotel. It's a community of travelers all working to get ahead.

Located at the Capital City of Quintana Roo. Fiesta Inn Chetumal is located on the main street, 6 minutes from the Airport and 5 minutes from the Government Palace. It offers easy access to Rio Hondo River, Bacalar's Lagoon and Kohunlich and Dzibanché's Archeological Zones.

The hotel check-in time is 3pm. Check-out is 12:00 hrs. A convenient Express check-out service is available.


Services
There are 131 guest rooms, restaurant, skybar and a range of spacious and comfortable multi-use rooms for private work sessions, meetings and other group events. Other facilities include Lounge 360°, outdoor pool and fitness center. Hotel services include:
Indoor parking
Handicapped access
Free Wi-Fi access
Business center
Gym
Restaurant(s)
100% smoke free hotel
Guests access with guide dogs
Laundry service
24 hours room service
Bar(s)
Outdoor pool
Restaurant
La Isla
The Fiesta Inn features La Isla, the perfect spot to relax and grab a bite to eat, 24 hours a day. It offers a breakfast buffett, restaurant, grab-and-go refreshments and even room service. There's also a self-service bar with domestic and imported drinks.
Meeting Rooms

Event and meeting rooms
The B-On Business Center offers computer workstations with high-speed Internet access and three meeting rooms with projection screen and air conditioning, accommodating up to 14 people.
There are also three meeting and event rooms accommodating up to 300 people with auditorium seating. Each room has whiteboard, video screen, flipchart and other amenities. The professional staff can assist with coffee breaks and other services.

Qualified:
x
Location #2 of 20 hotels in Chetumal
GreenLeader Platinum
Summary of qualifications
Best comments
"As good as always "
This is the third time I have stayed at this hotel and it is the best place to stay. (believe me.. I tried a couple of different ones...) The only drawback still is the lack of a little fridge. Other than that this hotel is the perfect place if you stay for a couple of days in Chetumal. The staff is very friendly and helpful.
"Nothing special"
Heard a lot about this hotel. We usually stay at Los Cocos but decided to give Fiesta Inn a try. First. The room key works as your elevator key also, allowing you to only use the ekevator to the ground floor, the pool deck on the roof, or the floor you room is on. Not a big deal but we had family on the first floor and we were on the third. We couldn't visit each other and the front desk staff were totally unhelpful. Second. The hotel was practically empty, but we were given rooms with horrible views. Mine was slightly better than my mother in law's room which had a lovely view of a wall! Third. Rooms are cookie cutter rooms. All tiny, spartan, and exactly alike. Not bad for the advertised price on Booking.com of $67.00...until we paid and we're told it was actually $73.00, taxes not included. Fourth. Walls very thin. I was awakened at midnight by the TV in the next room. All in all, an average stay. Will stay at Los Cocos next time. The only good thing is the hotel is new and it has a great roof top pool.
"Best semi-luxury place to stay in Chetumal"
The hotel is stylish and modern, with attractive, contemporary and spacious design and lovely use of marble and granite. The rooftop pool and bar area is particularly stylish and relaxing, with a sweeping view of the city. The hotel is also comfortable and quiet, in a location which is convenient, but not in the middle of the urban congestion. The seafront walk is a few blocks over, for a morning jog or stroll. The breakfast buffet is a fantastic deal, featuring the best of local Mexican cuisine. Staff are friendly and professional, as well as honest - the last time I stayed there, had left a brand new pair of sandals, and two weeks later they promptly returned those to me.
"Business Trip"
Moden and clean hotel, Staff service top class and friendly. Hotel resturand clean, open to the streed and breakfast is great. Rooms are large with nice beds and TV. Pool area is on the top floor with gym, all in a very well maintained. Secure car parking in basement with car rental agent office inside the hotel.
"Great place and staff"
The hotel is great and sky bar is breath taking and the view is amazing, you could actualy see the ocean while you are taking a drink. The staff is super friendly and very helpful and always there to assist you with any request you have and the 24hr front desk was great. The food was amazing aswell, i had breakfast, lunch and dinner and there were all great. They always have a viriety of desserts to pick from. Would deffinately be back with friends. Tanks to all the staff
Top-rated Attractions Nearby
Dzibanche
El Malecon de Chetumal
Museum de la cultura maya
Taj Mahal Cenote
Oxtankah Ruins
Paraiso Tours
Mayan World Adventures
Dr. Alfredo Barrera Marin Botanical Garden
Santuario del Manati
Zoologico Payo Obispo
Photos hotel and surroundings (237)
Rooms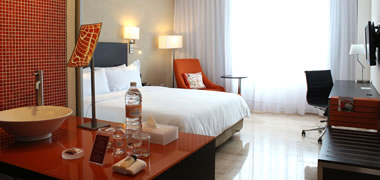 Superior Room, 1 king
There are 62 rooms with king bed, work desk, closet, telephone, coffeemaker, wireless Internet, full bathroom, air-conditioning and flat-screen cable TV.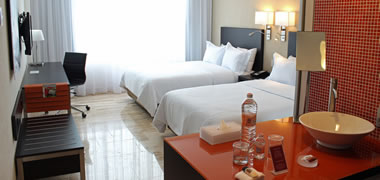 Superior Room, 2 double
The hotel offers 60 rooms with two double beds, work desk, closet, telephone, coffeemaker, wireless Internet, full bathroom, air-conditioning and flat-screen cable TV.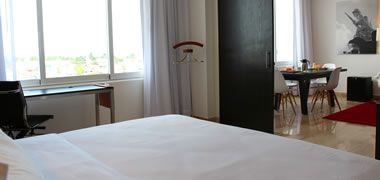 Junior Suite King
For guests wanting more space, there are 7 Junior Suites with king bed, work desk, closet, telephone, coffeemaker, wireless Internet, full bathroom, air-conditioning and flat-screen cable TV. These rooms also have a living and dining room, alarm clock and sofa.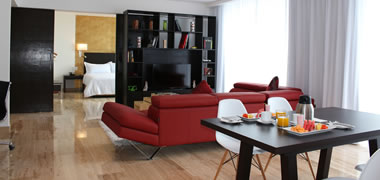 Governor Suite
Elegant, one-bedroom suite with king-size bed, full bathroom and patio. The suite has a living room with a breakfast area for six people, breakfast bar and kitchenette with microwave oven and mini bar.