Fiesta Inn continues to evolve and transform as a leader in Business Class hotels with the Fiesta Inn Chetumal. The hotel is designed to let visitors pass their time as they wish, with spaces that are functional and welcoming, so guests can work independently or socialize in groups. Today, the Fiesta Inn is more than just a hotel. It's a community of travelers all working to get ahead.

Located at the Capital City of Quintana Roo. Fiesta Inn Chetumal is located on the main street, 6 minutes from the Airport and 5 minutes from the Government Palace. It offers easy access to Rio Hondo River, Bacalar's Lagoon and Kohunlich and Dzibanché's Archeological Zones.

The hotel check-in time is 3pm. Check-out is 12:00 hrs. A convenient Express check-out service is available.


Services
There are 131 guest rooms, restaurant, skybar and a range of spacious and comfortable multi-use rooms for private work sessions, meetings and other group events. Other facilities include Lounge 360°, outdoor pool and fitness center. Hotel services include:
Indoor parking
Handicapped access
Free Wi-Fi access
Business center
Gym
Restaurant(s)
100% smoke free hotel
Guests access with guide dogs
Laundry service
24 hours room service
Bar(s)
Outdoor pool
Restaurant
La Isla
The Fiesta Inn features La Isla, the perfect spot to relax and grab a bite to eat, 24 hours a day. It offers a breakfast buffett, restaurant, grab-and-go refreshments and even room service. There's also a self-service bar with domestic and imported drinks.
Meeting Rooms

Event and meeting rooms
The B-On Business Center offers computer workstations with high-speed Internet access and three meeting rooms with projection screen and air conditioning, accommodating up to 14 people.
There are also three meeting and event rooms accommodating up to 300 people with auditorium seating. Each room has whiteboard, video screen, flipchart and other amenities. The professional staff can assist with coffee breaks and other services.

x
Location #2 of 20 hotels in Chetumal
GreenLeader Platinum
Summary of qualifications
Best comments
"One night stay"
Hotel is clean and well maintained. Only a few staff speak some English. My only disappointments were that they had a long list of good wines on their menu but in reality only had a Mexican house wine available. Same thing for desserts- listed about 4 different cakes when in reality they only have ice cream. They seemed surprised that I would ask why ( cook sick, deliver delayed...???) but just said that was all they carried... Not good given the expectations/standards in other things.
"WORST CUSTOMER SERVICE EVER!!!! HORRIBLE"
We checked in on the 17th of Feb, 2018. They charged us for three people staying in the room but only had 2 towels. Called the front desk in the afternoon to put one more in before we went out and when we came back at 9pm the towel was still not there. When you take a shower the entire bathroom gets flooded. UNAVOIDABLE we tried.. So we go to the sky bar to go and get a drink. Pick a bottle of wine and the waiter if you want to call him that told us the wine was around 400-500 per bottle. we ordered 2 bottles. We had to ask them to open it and 15 min later they did. Then we had to ask for glasses another 15 min they brought them. never came back to check on us. never poured more glasses for us.. when the bottles were done never asked if we wanted anything else. sat down on the table for 20 min and no one came to our table so we got up and went to our room.. In the morning called and told them that we are checking out and we ordered wine last night if they can get the bill together.. go to the lobby to check out and the wine was charged at 700 for one bottle and 750 for the other bottle. Told them to check with the bar cause this is wrong, explained how horrible the service was and the NERVE of the front desk woman all she would tell us is OK. NO CARE In the world.. DONT WASTE your money at this hotel.. They don't CARE!!
"Great value stay - rooftop pool amazing"
We had a great stay at the Fiesta Inn. The staff are all lovely and the rooftop pool was amazing. We sadly stayed on a friday night where a bunch of jocks kind of took over the rooftop pool with playing their own music and getting boozed up .. but there's not a lot the staff can do about that, it's just lack of manners on the group's part. It might be something the staff/management want to keep an eye on though to ensure all guests can enjoy the facilities. But their behaviour was not the fault of Fiesta and it's a great place. We didn't eat here so cannot comment on food in the hotel. Go to La Barra in town - amazing tacos, best we ate in the whole of Mexico !!
"Solid option"
This is a modern hotel with all the amenities one would expect. There is nothing personal about it, though. Anyway, rooms are large modern and clean, have good beds and a functional bathroom. There is a free parking garage underneath the complex.
"Buen Servicio"
Servicio excellent. Lo recomiendo a otras personas cuando viajen a chetumal Excellent Service I recommend it to anyone going to Chetumal. It is a modern Hotel and price is reasonible. Employees are very friendly
Top-rated Attractions Nearby
Dzibanche
El Malecon de Chetumal
Taj Mahal Cenote
Museum de la cultura maya
Oxtankah Ruins
Paraiso Tours
Mayan World Adventures
Kohunlich
Dr. Alfredo Barrera Marin Botanical Garden
Santuario del Manati
Photos hotel and surroundings (262)
Qualified:
Rooms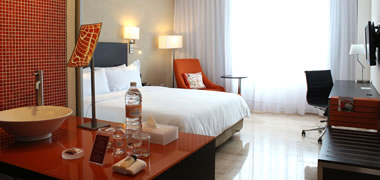 Superior Room, 1 king
There are 62 rooms with king bed, work desk, closet, telephone, coffeemaker, wireless Internet, full bathroom, air-conditioning and flat-screen cable TV.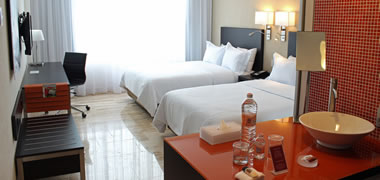 Superior Room, 2 double
The hotel offers 60 rooms with two double beds, work desk, closet, telephone, coffeemaker, wireless Internet, full bathroom, air-conditioning and flat-screen cable TV.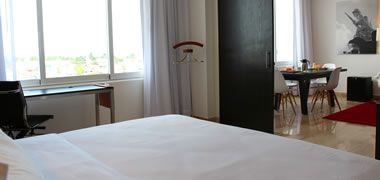 Junior Suite King
For guests wanting more space, there are 7 Junior Suites with king bed, work desk, closet, telephone, coffeemaker, wireless Internet, full bathroom, air-conditioning and flat-screen cable TV. These rooms also have a living and dining room, alarm clock and sofa.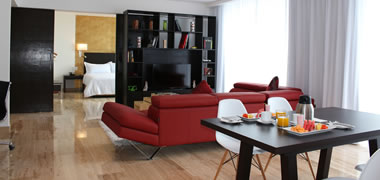 Governor Suite
Elegant, one-bedroom suite with king-size bed, full bathroom and patio. The suite has a living room with a breakfast area for six people, breakfast bar and kitchenette with microwave oven and mini bar.