Located on the Mexico-Acapulco highway, in front of Galerías Cuernavaca, a shopping center with excellent entertainment and shopping options. The hotel is situated just 10 minutes from CIVAC, the city's most important industrial area, and the Historic Center, where you can visit the Cuauhnáhuac Regional Museum (Cortez Palace), the Cathedral and the Spender Mansion (Borda Garden).

We remind you that the check-in time is from 3:00 PM. Check-out is at 12:00 PM. We suggest you use our express check-out service.

Services
The hotel has 155 rooms, a restaurant, a lobby bar open from 1:00 p.m. to 9:00 p.m., 2 swimming pools and fitness center. Hotel services include: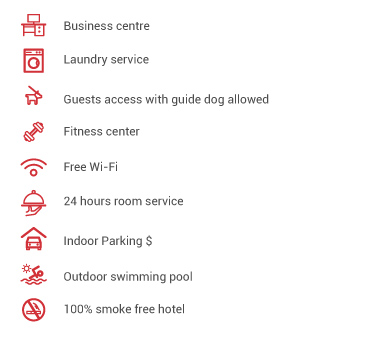 Restaurant

Restaurant
The Fiesta Inn features a restaurant which opens from 6:00 a.m. until 11:00 p.m. and is an excellent choice for breakfast, lunch and dinner. Enjoy our international cuisine and regional dishes. We also have spacious gardens with a capacity of up to 250 diners.
Meeting Rooms

Event and meeting rooms
The hotel has a Business Center with computers and high speed wireless Internet, and 2 meeting rooms with a screen, air conditioning and capacity for 8 people.
It also features event rooms that can be adapted to host up to 400 people in an auditorium; each room has a board, electric screen, flip charts, coffee service and personalized service. Our professional team will help with your groups and conventions.
x
Location #15 of 66 hotels in Cuernavaca
Summary of qualifications
Best comments
"" Very Good 7 Day Business Stay ""
Several of my coworkers and I stayed at the Fiesta Inn while on business here in Cuernavaca recently. We all agreed that the friendly service,clean and modern rooms and delicious food made our experience of working long days more than tolerable . The rooms were quiet and the shower had good pressure. ( the important necessities while away from family while on business) . The one opportunity this hotel had was the terrible wifi connection. Very disappointed that we could not talk uninterrupted with family . Poor connectivity at any time-morning or evening.
"A pleasant stay in Cuernevaca"
A good hotel for a business trip, room was quiet and very clean, staff were helpful. I was on the 4th floor and the room was very spacious. Facilities are OK including a gym and pool. Easy access to local town, restaurants etc. by a short taxi ride, about 60 or 70 Pesos
"Tipico de Fiesta Inn"
They gave us a smoking room which was stinking every second of our night, the room was not sound proof and obviously the rice was high. It's not a surprise for me that a Fiesta Inn hotel has this kind of service.
"Standard one night emergency stay"
Pretty much standard, it's comfy for a good rest, shower, and maybe some quick last minute updates on a presentation that you may have. On the other hand it's a little pricy for what you get, $250 MXN for breakfast? You should consider grabbing your car and have breakfast at Liverpool which is on the other side of the highway; speaking of, make sure to ask your car 20-30 minutes before you need it, I don't know why but it takes several time for them to retrieve it from the parking lot.
"Don´t respect reservations"
Went there for a wedding, with a special wedding code. Since the beginning they were trying to send people to their cheaper next door hotel because they were overbooked and wanted to clear some rooms. They didn´t offer you a special price or were even honest they were not respecting the reservations. Pretty bad that you book for a hotel with all your friends and the hotel doesn´t respect the reservations for a lot of people, will never go there again.
Top-rated Attractions Nearby
Iglesia del Sagrario
La tallera Siqueiros
Galerias Cuernavaca
Terra 3 Expediciones
Parque Ecologico Chapultepec
Palacio de Cortes
ATTICO by Alebrije
Zona Arqueologica Teopanzolco
Climb Fit - Day Adventure
Archaeological Zone of Xochicalco
Photos hotel and surroundings (30)
Rooms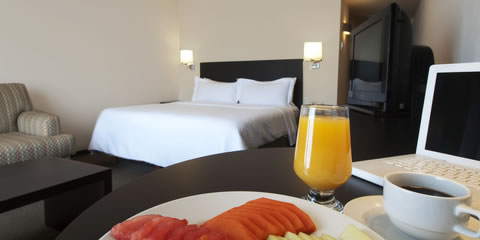 Superior Room, 1 king
The room is 30 m2 with a king-size bed, 2 bedside tables, 29" TV, reading chair and spacious work desk, telephone, bathroom with tub, shower and toilet. With a view of the city, except on the 1st floor.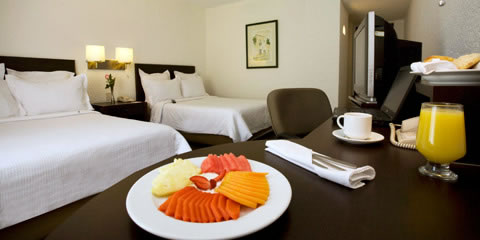 Superior Room, 2 double
Equipped with 2 double beds, 29" TV, spacious work desk, telephone, bathroom with tub, shower and toilet. With a view of the city.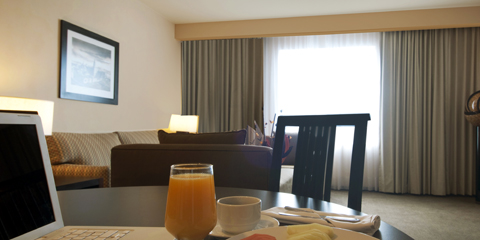 Junior Suite King
A large, comfortable room with 2 areas, with a living and dining area, a bedroom with a king-size bed, 2 TVs with cable, a work desk with Internet connection, 2 closets, a luggage rack and iron.