Fiesta Inn
Centro Histórico
Fiesta Inn Centro Histórico
Located within the Parque Alameda Commercial Plaza, in the Historic Center, very close to Mexico City's main attractions, such as the Cathedral, the Casa de los Azulejos, Bellas Artes and countless museums. The hotel is situated just minutes from Reforma and Polanco Avenues, and important business, commercial and social districts.

Fiesta Inn Centro Histórico is a responsible hotel, so it is a 100% smoke free hotel.

We remind you that the check-in time is from 3:00 PM. Check-out is at 12:00 PM. We suggest you use our express check-out service.



Services
The hotel has 140 rooms, a restaurant, a lobby bar open from 1:00 p.m. to 11:00 p.m. and fitness center. Hotel services include:
Handicapped access
Business center
Free Wi-Fi access
Gym
Restaurant(s)
100% smoke free hotel
Guests access with guide dogs
Laundry service
24 hours room service
Pets are not allowed
Bar(s)
Indoor parking with cost
Restaurant

Restaurant
The Fiesta Inn features a restaurant which opens from 6:00 a.m. until 11:00 p.m. and is an excellent choice for breakfast, lunch and dinner. Enjoy dishes from our buffet or menu, as well as our Sunday brunch.
Meeting Rooms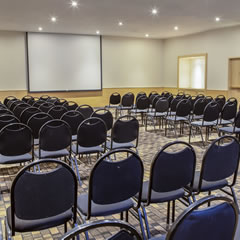 Event and meeting rooms
The hotel has a Business Center with computers and high speed wireless Internet, and 2 meeting rooms with a screen, air conditioning and capacity for 8 people.
It also features 4 event rooms that can be adapted to host up to 210 people in an auditorium; each room has a board, electric screen, flip charts, coffee service and personalized service. Our professional team will help with your groups and conventions.

Qualified:
x
Fiesta Inn Centro Historico
Location #41 of 322 hotels in Mexico City
GreenLeader Gold
Certificate of Excellence 2018
Summary of qualifications
Best comments
"Will be our Spot Forever in México City"
This vibrant city has been my favorite destination since the 90's and I've had my share of hotels in Zona Rosa and Reforma. By now I have learned to accept that beds in this city are usually hard as rocks and I deal with it. Well, I stand corrected! The Fiesta Inn has extremely comfortable beds and soft bedding which was a pleasant surprise. They also had a larger than usual flat screen TV that added to the good points and the signal was flawless. Our room was a king and had a quiet location with view to the courtyard patio. Next time I will reserve a queen room and it might be a bit more spacious. Don't get me wrong, it was a good size room, super clean, with laminated floors, large windows and a nice sitting area. But I think a 2 bed will seem larger in terms of space distribution. The staff was very friendly, welcoming and always pleasant. We didn't really use the restaurant except for a room service order one night when we were exhausted. Knowing the city so well, it's imperative to walk a few steps and enjoy the familiar Sanborns, La Casa de Toño, La Taqueria, Casa de los Azulejos or any other local eatery. By doing that you leave the hotel experience behind and become one with the locals. What a pleasure to become another face in the crowd at Avenida Juarez for a nice breakfast, lunch or dinner in DF... The hotel has an enviable location next to the Hilton, across from Parque Alameda, steps from Bellas Artes, Torre Latinoamericana, Museo de Memoria y Tolerancia, Museo Alameda Diego Rivera, Museo Franz Meyer and minutes from El Zocalo. Grab a taxi or hop on the Turibus to cover areas like Coyoacan, Roma and Polanco while you take a nice break from walking. The best thing and most peculiar is having a mall at your disposition day and night. I googled a street view & 360 before booking the hotel and loved the stores, also having a main entrance at Juarez, a side entrance parallel to the Hilton plus a back door at the mall level.If you leave the hotel elevator and walk out the back doors of the mall, there is a Sanborns next to Fiesta Inn to the right. Don't get too bent out of shape about which elevator to use, we learned the last day we had been using them all wrong but hey, it didn't hurt our great vacation. We'll be back soon!
"Excellent Experience!"
This was my first time going to Mexico City; staying at this hotel helped make my experience a much better one. The location and easy of access to other tourist attractions were very convenient. The Zocalo was down the street and there was a bus stop right around the corner. Bellas Artes was easily accessible and there was a Metro Entrance right outside of the museum.
"1st trip to Mexico City"
The hotel itself was in a great location in a small mall close to many great restaurants and activities in the Reforma area. The rooms were fair for the price. The breakfast buffet was little to be desired and would not recommend. Other than having a room near the outdoor court yard - a little noisy. Overall great place for the price.
"Mexico City vacation"
Hotel stay overall went well. Used Uber for commuting and no problems. Good location for going for walks and for some interesting retail shopping. Nice to be immersed in area of historical significance as some of the architecture was impressive. You will need to buy bottled water as the hotel charges for it beyond the free 2 bottles per room per day limit. Suggest getting lots at Walmart so you have a readily available supply for the balance of your stay.
"A good option for the historic district"
I have stayed here on two occasions. The main lobby was under construction and a bit inconvenient on the second visit. Due to an initial error in my room assignment, they gave us an upgrade. The room was huge, clean and well airconditioned. The best part of the hotel is the location and price. It is quite reasonable. Within walking distance of many things in the historic district - Restaurants, shopping and sites. A very safe area. I like the crowds walking and shopping. Old world architecture and close to the plaza. This is a great area of Mexico City.
Top-rated Attractions Nearby
National Museum of Anthropology
Eat Mexico Culinary Tours
Journeys Beyond the Surface Popular Culture Tours
Sabores Mexico Food Tours
Mexico Walking Tour
Museo del Tiempo Tlalpan
Estacion Mexico Free Tours
Eat Like a Local Mexico
Mexico City Urban Adventures
Mexico a Pie
Photos hotel and surroundings (151)
Rooms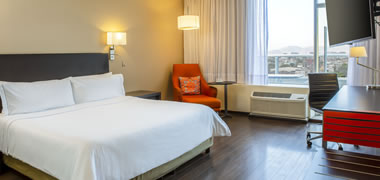 Executive Room, 1 King
Whether traveling for work or pleasure, you will feel instantly relaxed when entering these spacious rooms with minimalist design and laminated floors. Each room has a king bed, 32" LCD TV, two telephones, and work desk with high-speed wireless Internet. They also offer a bathroom with tub, air conditioning, security safe and ironing kit. Each room has a view of the famous Juarez Avenue (subject to availability), and everything you need for an enjoyable stay, including 24-hour room service and a travelers kit.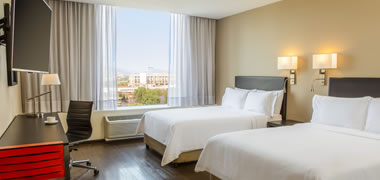 Executive Room, 2 Double
These spacious rooms feature minimalist design and laminated floors, making them ideal for rest and relaxation. Each room has two double beds, 32" LCD TV, two telephones, and work desk with high-speed wireless Internet. They also offer a bathroom with tub, air conditioning, security safe and ironing kit. Each room has a view of the famous Juarez Avenue (subject to availability), and everything you need for an enjoyable stay, including 24-hour room service and a travelers kit.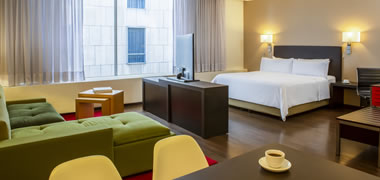 Junior Suite
A spacious room with 2 areas: living room and bedroom; featuring 1 king-sized bed, microwave, mini refrigerator, 2 televisions (one in each room), 2 phone lines and a spacious desk.