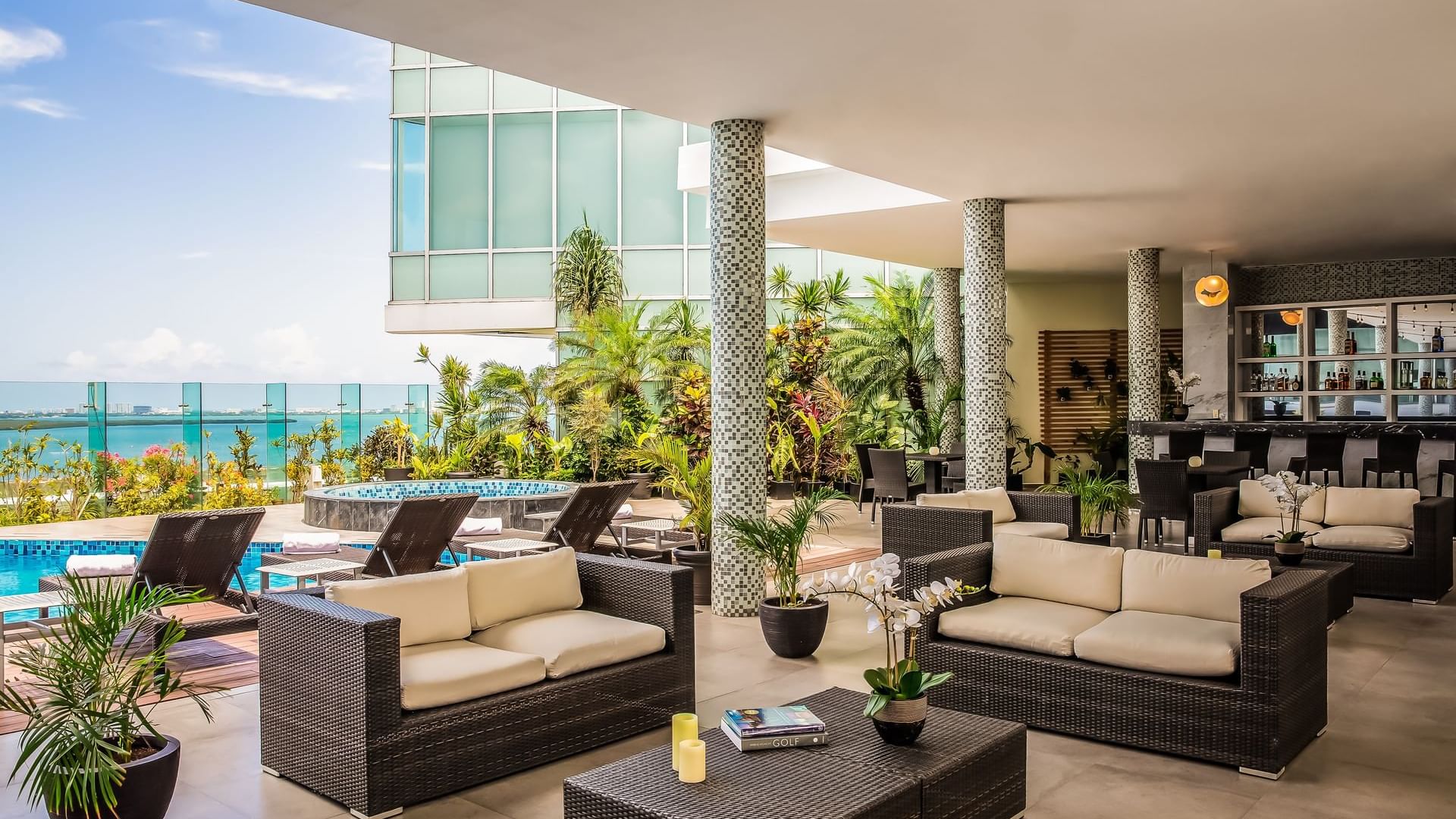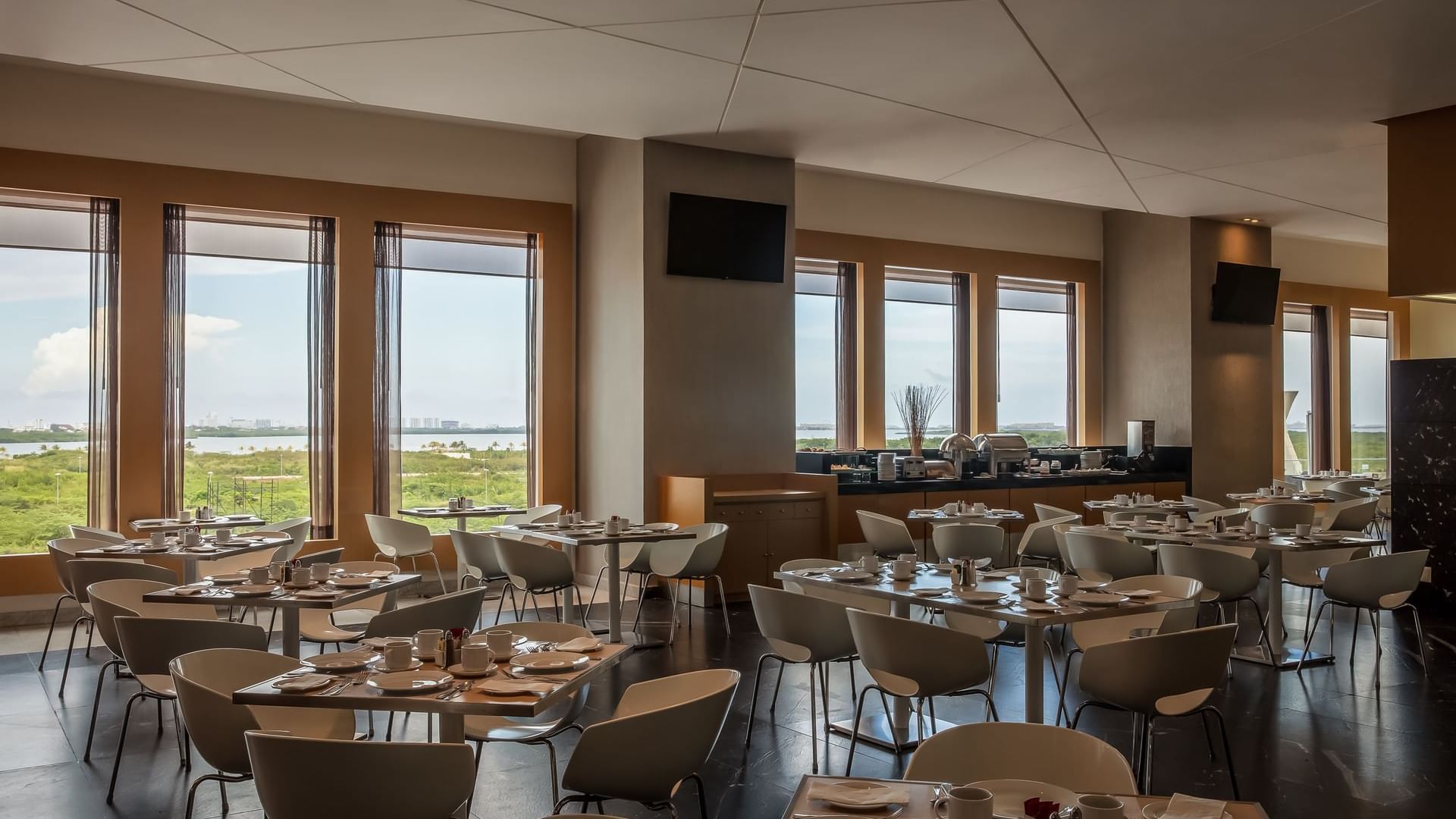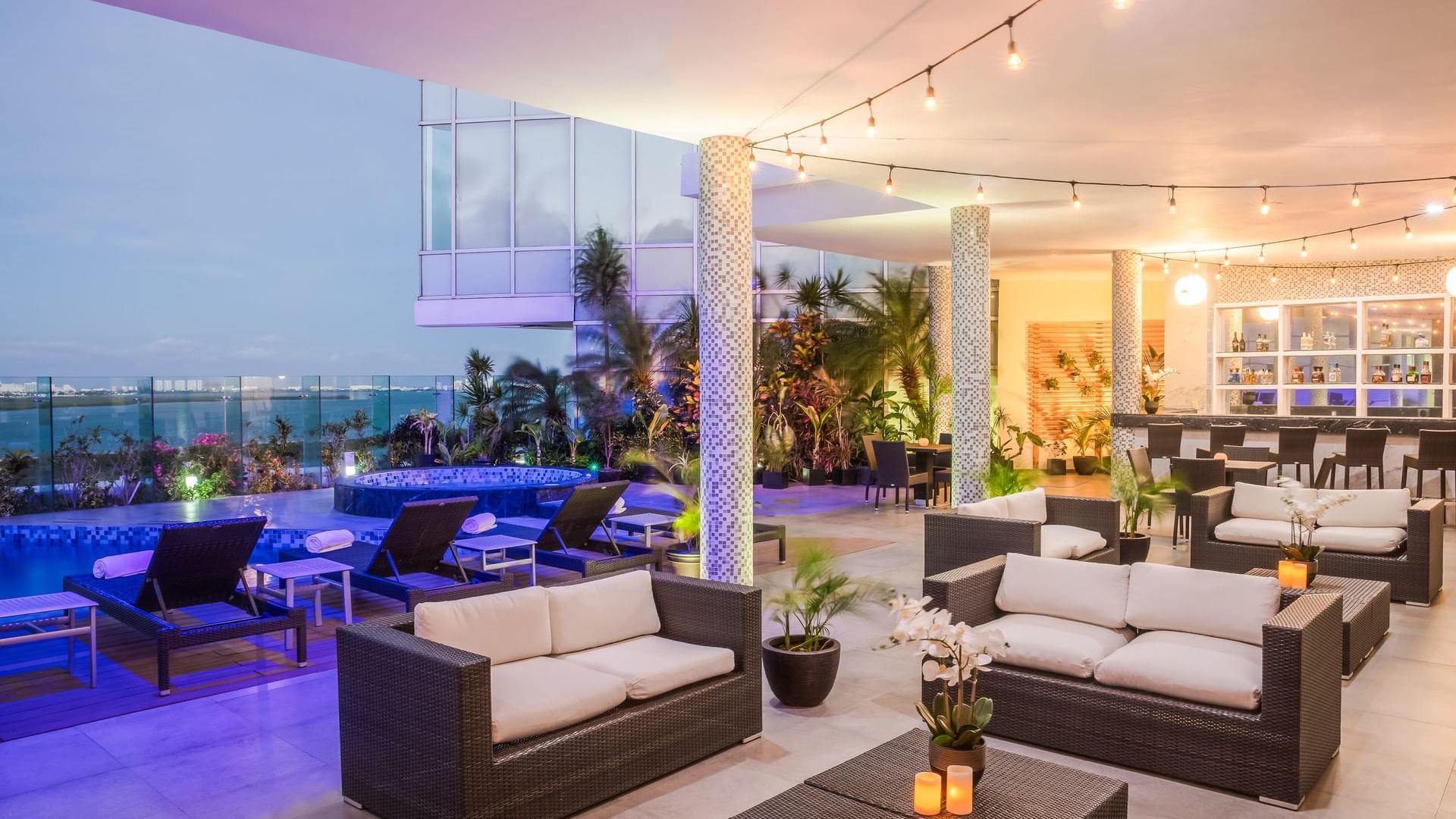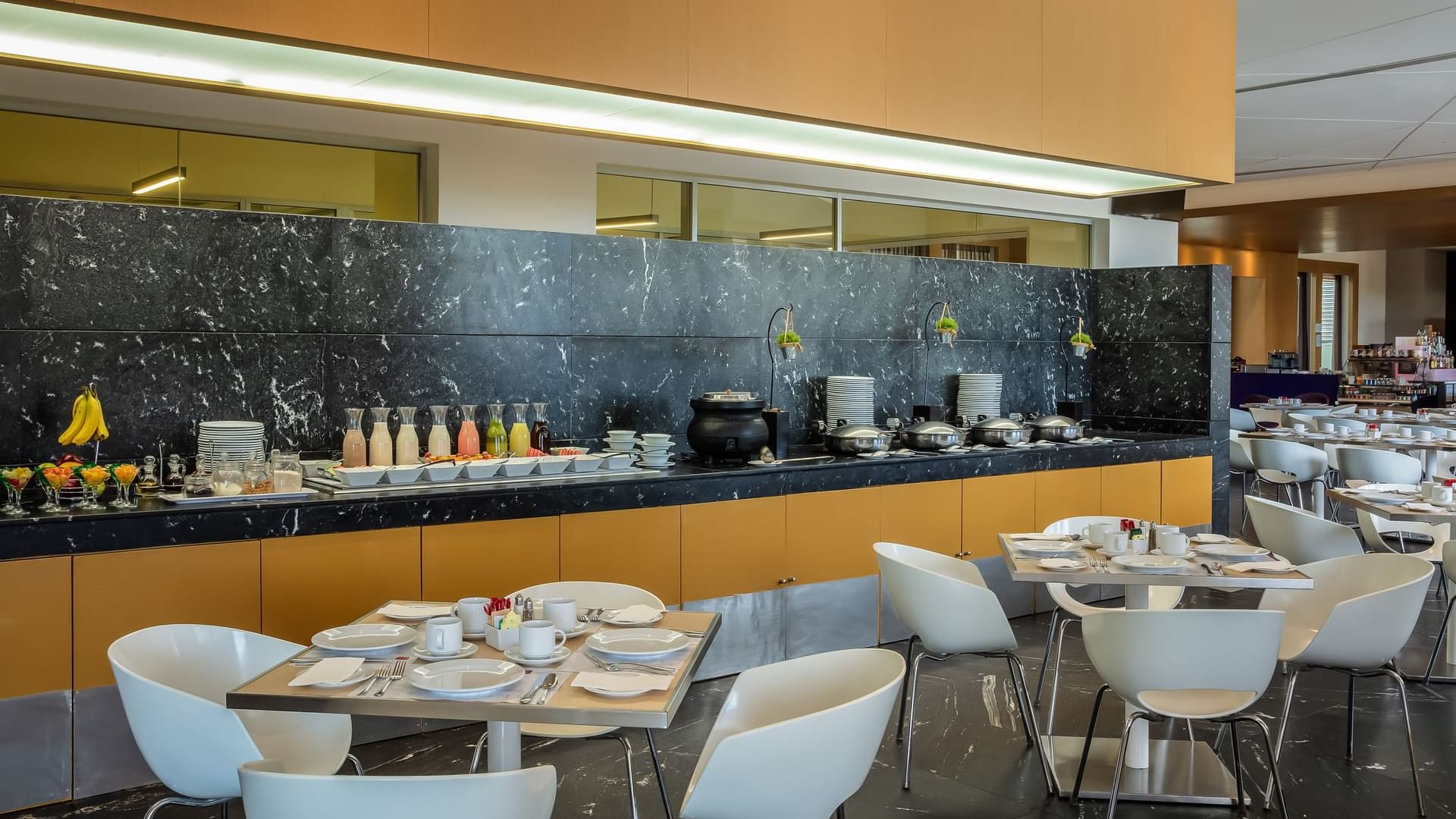 Dining
Come to the Fiesta Inn restaurant and enjoy delicious dishes
Savor, indulge and enjoy. Tempt your palate with delicious and healthy options, international cuisine or an exquisite buffet breakfast at our stylish restaurant. Order a snack and the drink of your choice. Try something different while you're in Cancún and escape the usual routine.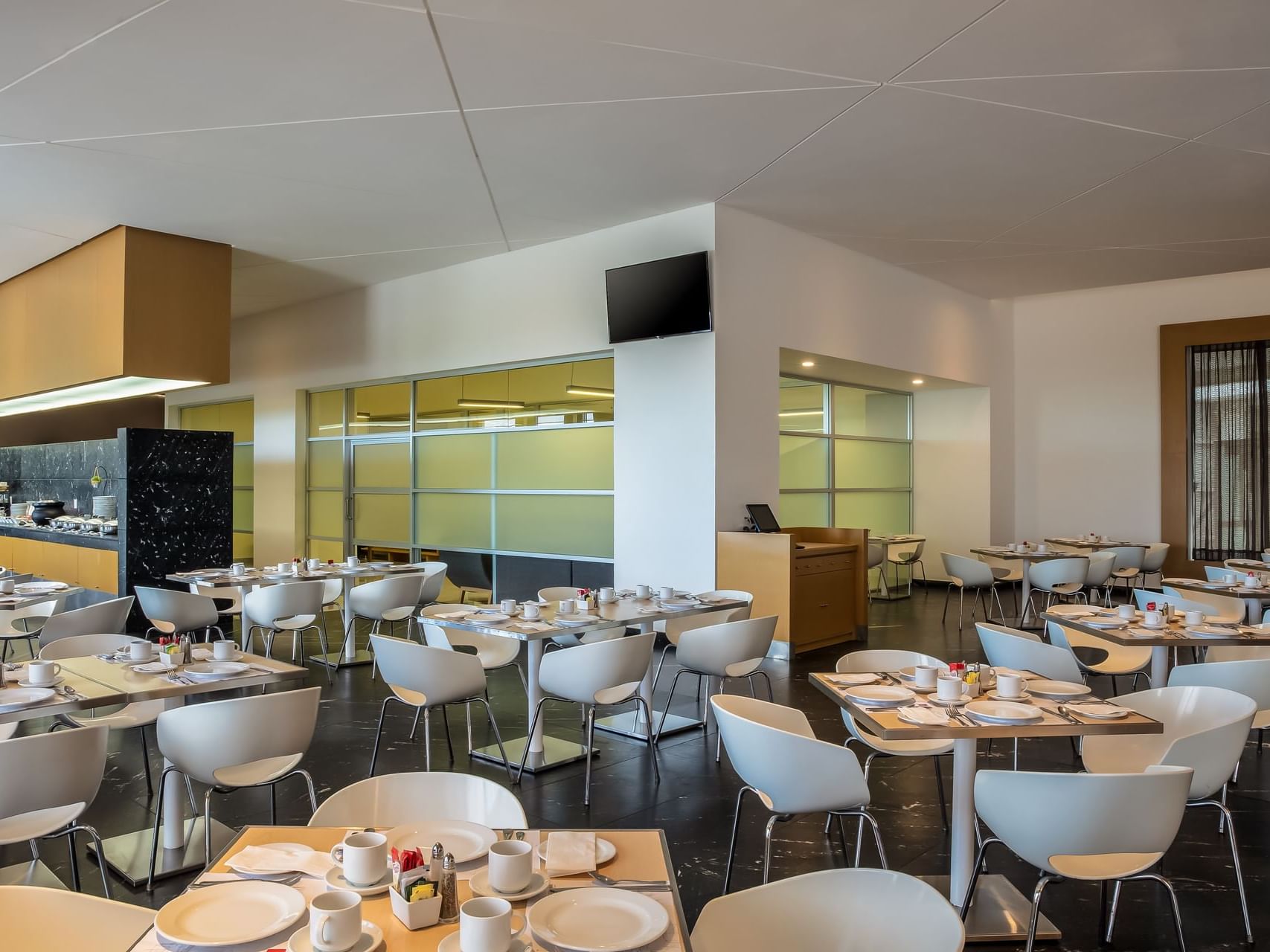 Restaurante
Mexican
Begin your morning with our buffet breakfast and explore our restaurant menu, which features delicious Mexican snacks, international dishes and classic regional cuisine.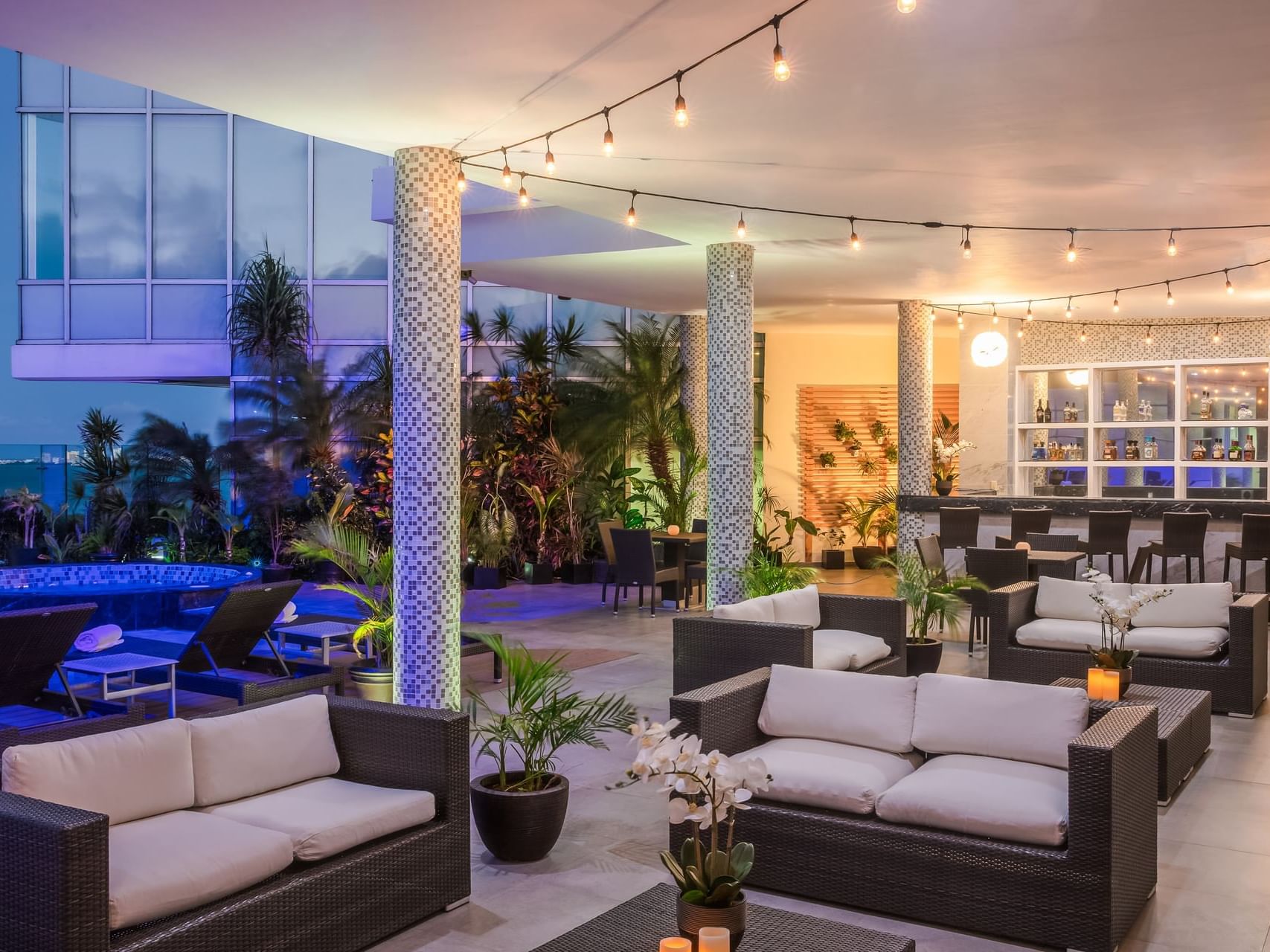 La Isla
Mexican - International
Treat yourself to a delicious break at any time. You will always find something to satisfy your appetite here.