Destination
Forget your daily routine at Fiesta Inn
All of us at Fiesta Inn Playa del Carmen are committed to helping you disconnect and have fun. Discover one of the most beautiful places in the Mexican Caribbean, filled with stunning attractions. Visit Xel-Há and experience nature in all its splendor; spend time enjoying Chichen Itza, Tulum, the cenotes, Xcaret, Mamitas Beach and Coralina, among others. Our staff is happy to provide you with suggestions on what to do in Playa del Carmen.
Fiesta Inn Playa del Carmen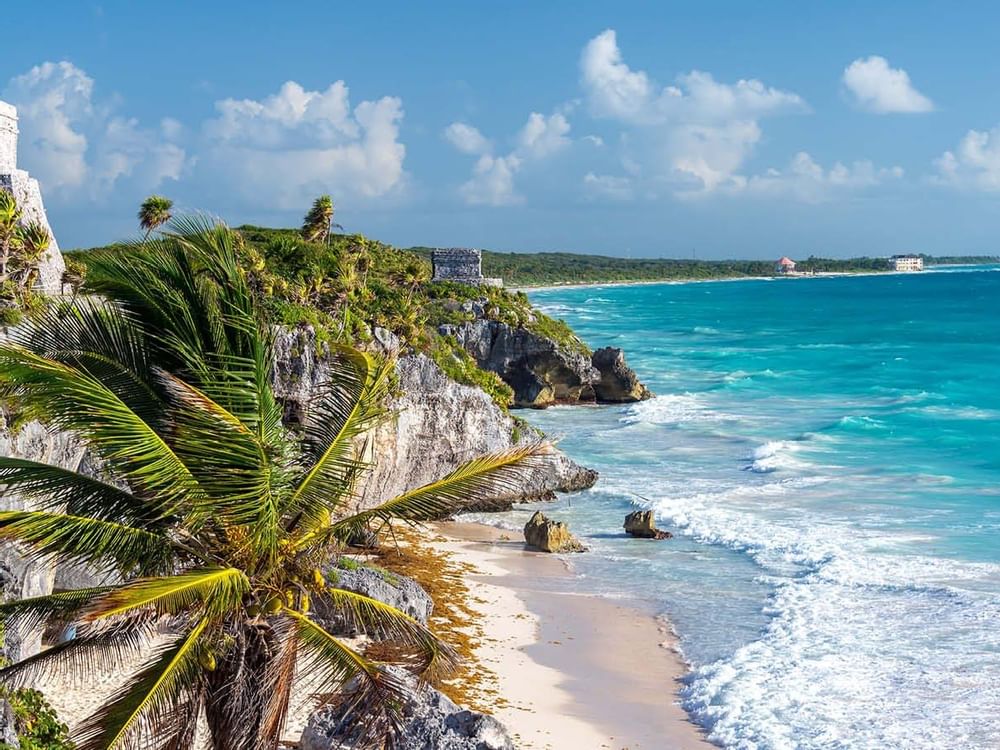 Xel-Há
A true natural wonder in the Riviera Maya, Xel-Há offers a range of wonderful, family-friendly activities and attractions. This expansive park features water activities such as snorkeling; explore the rich marine life within cenotes, lagoons and caves. You can also check out the park's ziplines, grab a bite to eat at one of the on-site restaurants or simply relax and enjoy the gorgeous views. 
Carretera Chetumal Puerto Juárez Km 240, locales 1 & 2, módulo B 77780 Quintana Roo Mexico
Tuesday: 08:30 - 18:00
Wednesday: 08:30 - 18:00
Thursday: 08:30 - 18:00
Friday: 08:30 - 18:00
Saturday: 08:30 - 18:00
Sunday: 08:30 - 18:00