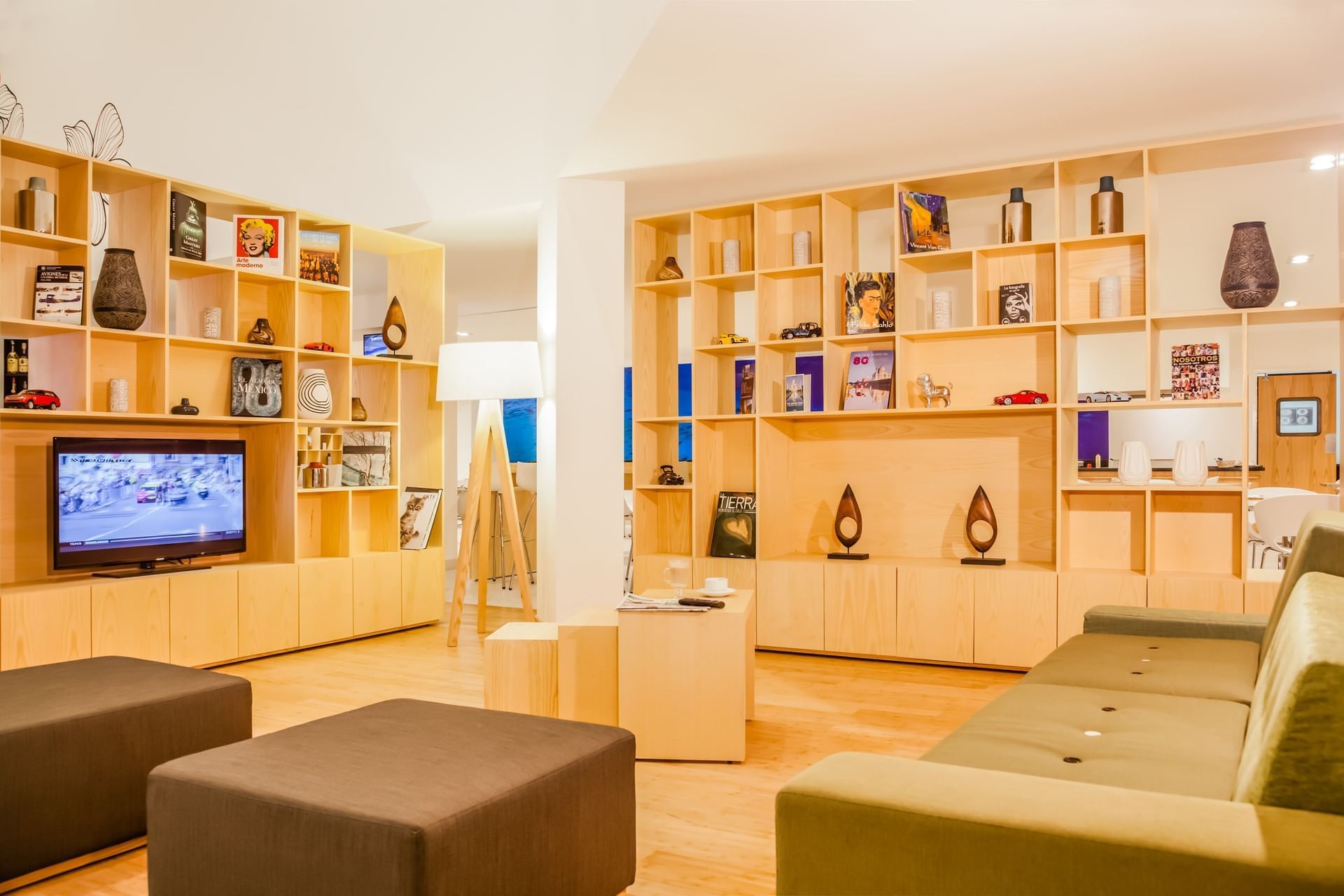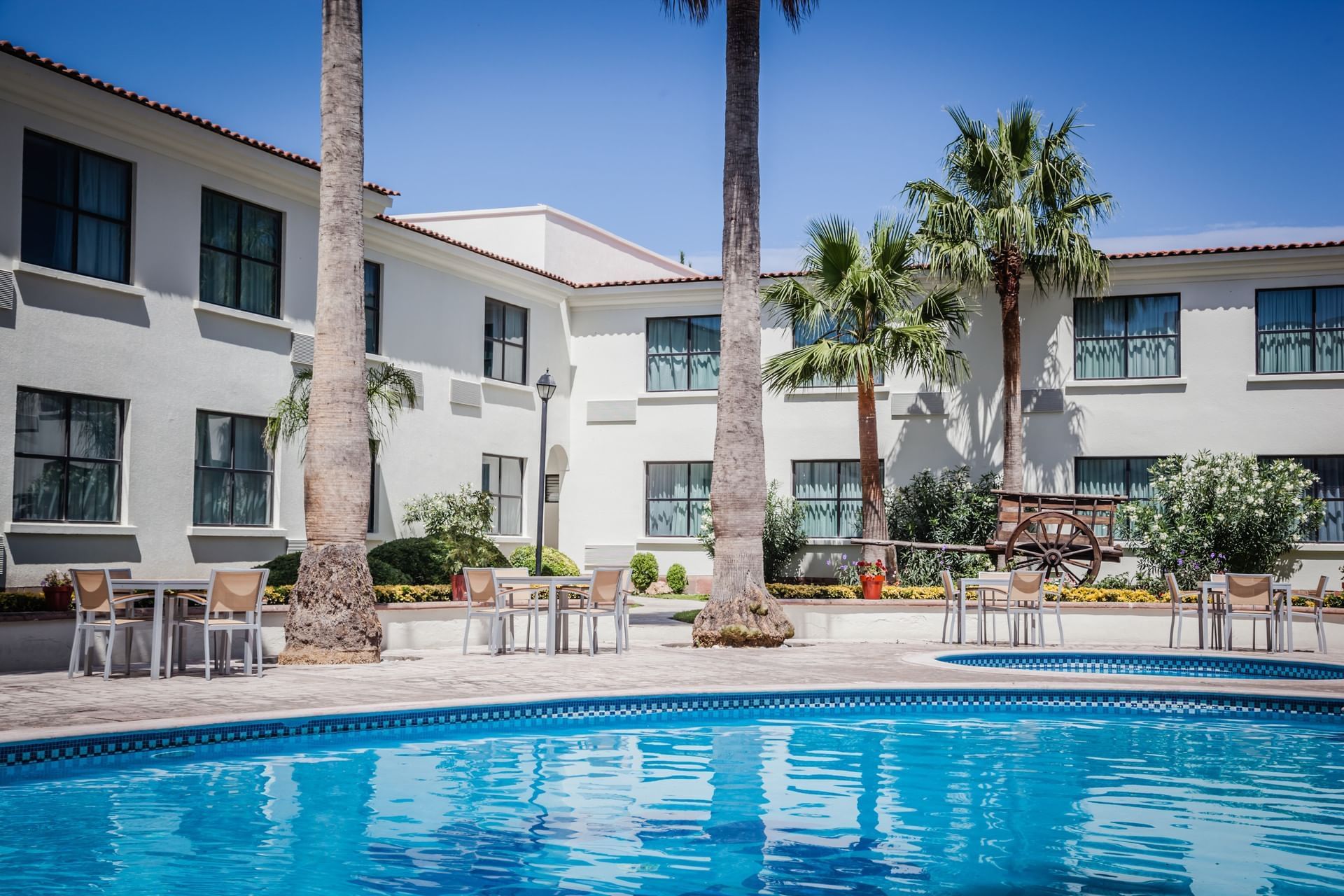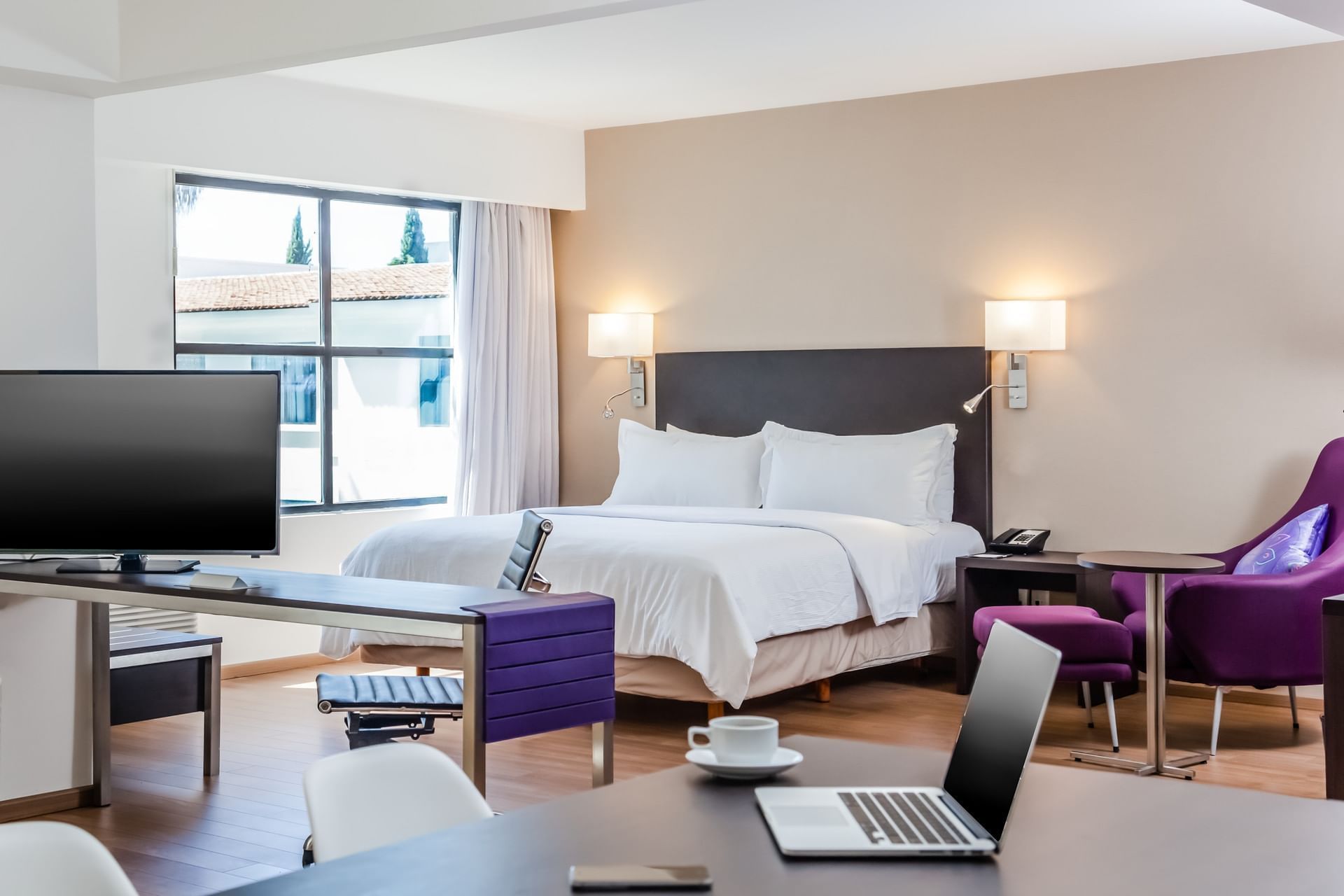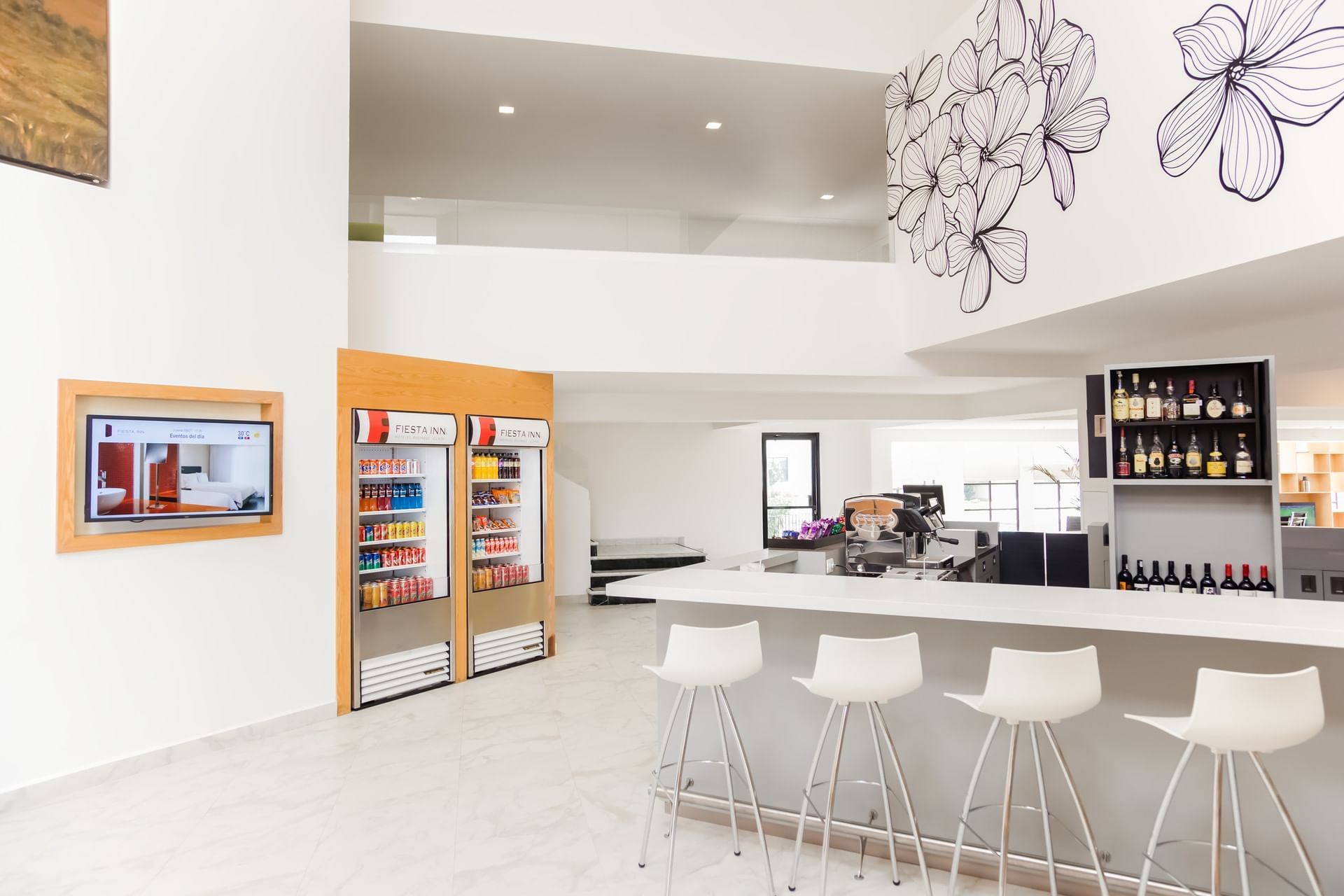 Book now & pay when travel
Fiesta Inn Saltillo
At Fiesta Inn, we want you to succeed
Fiesta Inn Saltillo is dedicated to facilitating your stay by providing functional spaces and accessible services, so that you can focus on your goals. Our hotel in Saltillo is located on the Saltillo-Monterrey highway, in the Saltillo industrial zone and very close to the main commercial centers of the city. Saltillo International Airport is just 10 minutes away.
After meeting your goals, unwind in our rooms. Savor tasty dishes at our restaurant; if you don't want to go out, order our delicious room service. Work out at the gym or swim in the pool. Take some time to manage your work commitments at B-ON, the Business Center or in the boardroom. Our hotel provides a convenient Digital Welcome system, so that you can check in quickly and securely from our Digital Kiosks.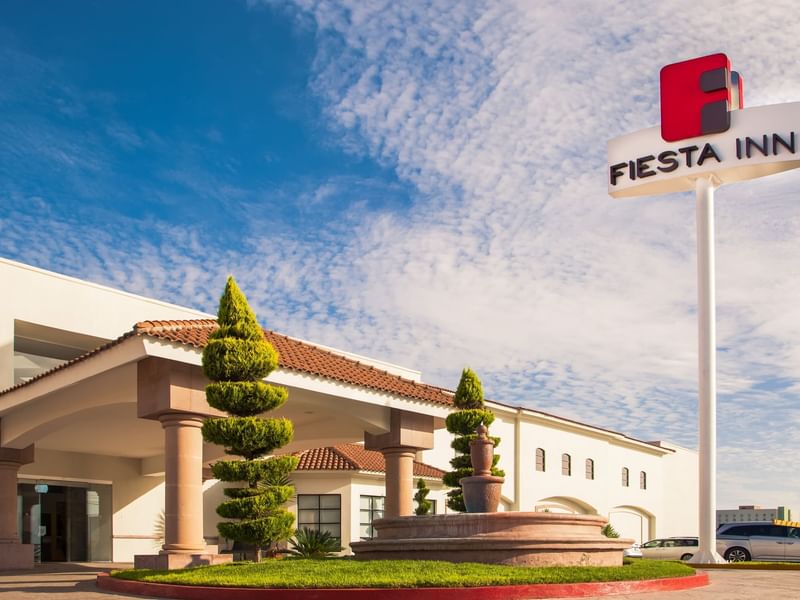 Awesome restful night without any noise. The bed was just what I needed for the night. I will definitely stay here again on my next family trip. The customer service was great and pleasant. I enjoyed my stay
Excellent stay would recommend others to stay at this hotel is there reward points that are available. Thanks for a wonderful experience. The hotel staff was very skilled and was some of the best that I have encountered and I have had the pleasure of staying all of the different places in the world.
Comfortable and clean room,
Comfortable and clean room, quiet atmosphere, excellent and friendly staff. Good food, breakfast buffet. Good location
OFFERS & PACKAGES
Fiesta Inn offers a prime location and superb amenities, making it easy for you to succeed and fulfil your goals while in Saltillo, México.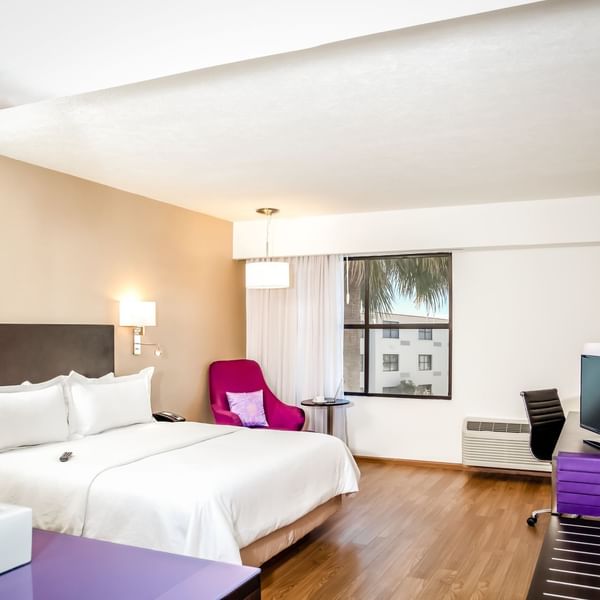 Execituve Room, 1 King
This room provides you with a cozy space so that you can be productive and achieve your goals.
Amenities - Hover for info
Amenidades - Presione para información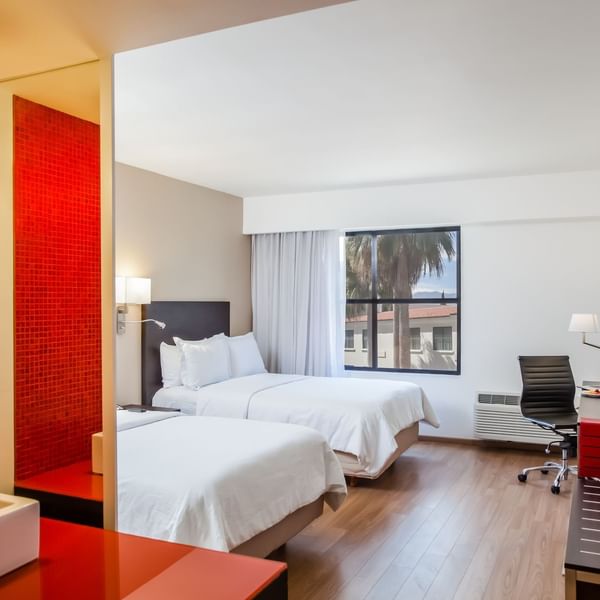 Execituve Room, 2 Double
This room is designed to facilitate your productivity. The atmosphere is warm and the furniture comfortable, enabling you to succeed.
Amenities - Hover for info
Amenidades - Presione para información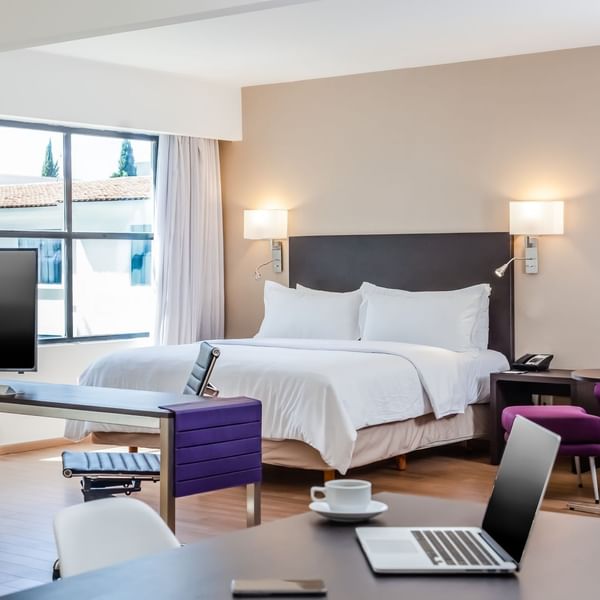 Junior Suite
Take advantage of the spaciousness of this suite to achieve all of your goals. Enjoy a warm atmosphere and comfortable furniture, designed to help you succeed.
Amenities - Hover for info
Amenidades - Presione para información