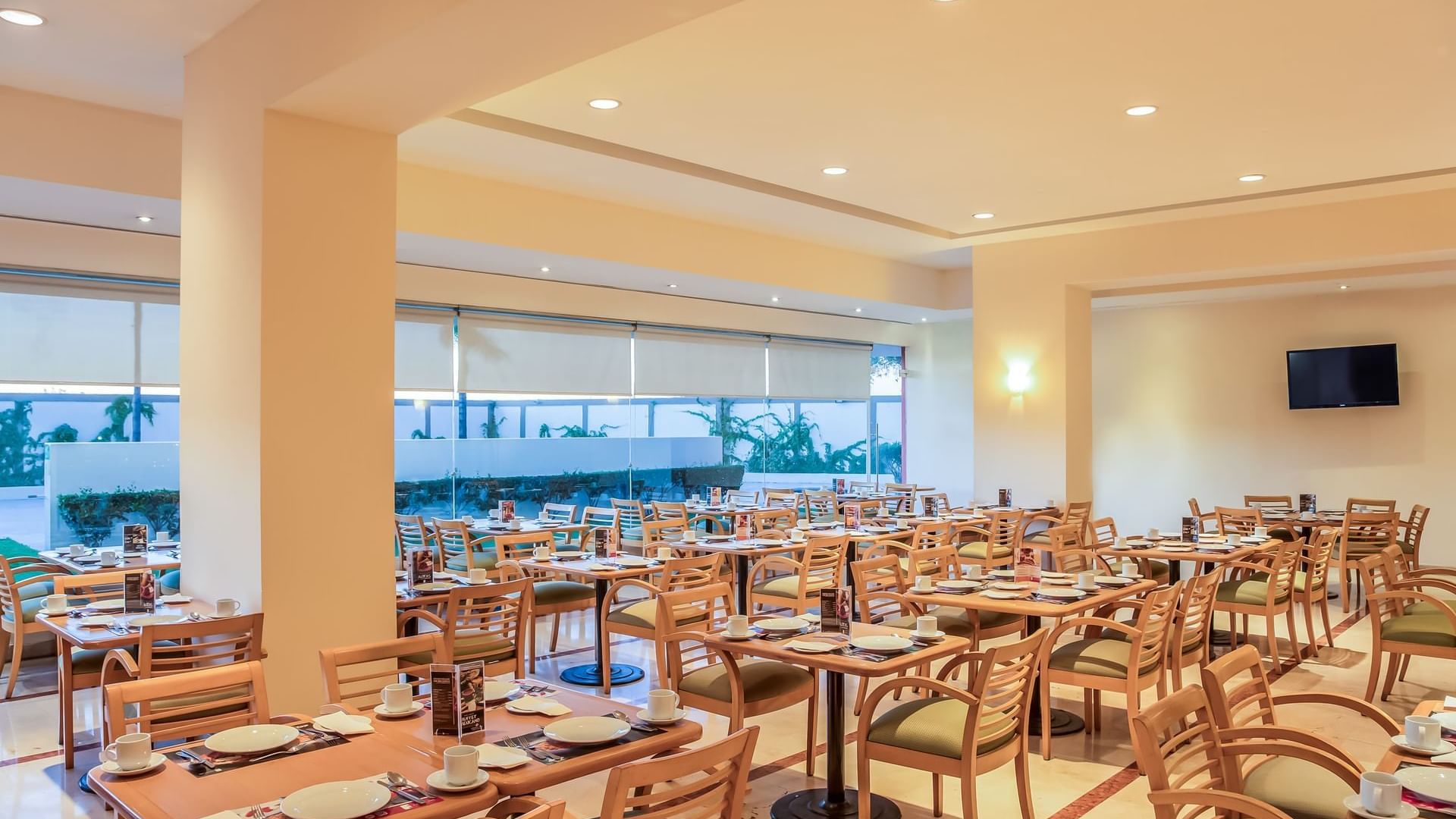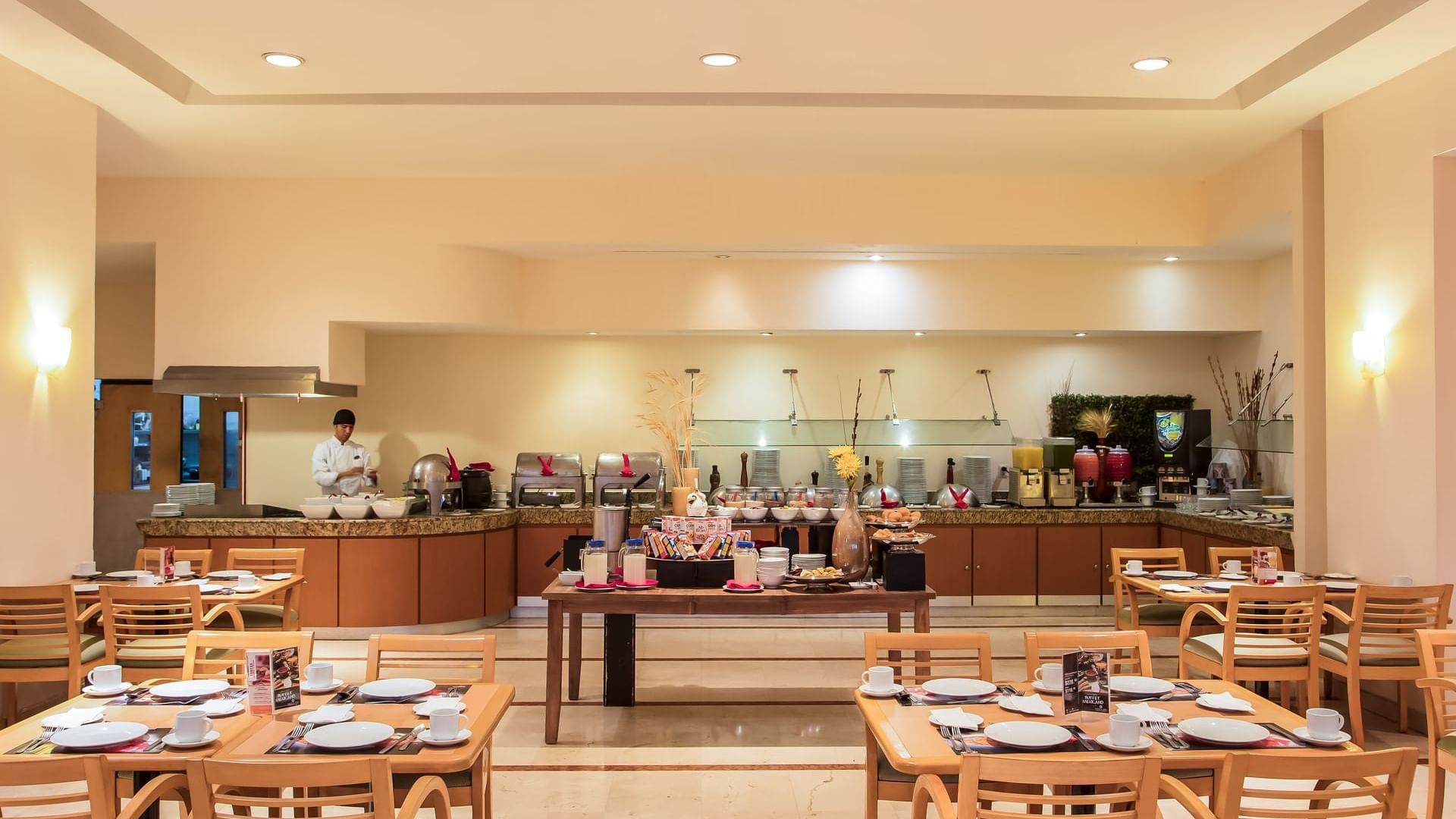 Dining
Enjoy tasty dishes whenever hunger strikes
Savor, indulge and enjoy. Tempt your palate with delicious and healthy options, exquisite Mexican dishes, international cuisine or a hearty buffet breakfast at our stylish hotel restaurant in Tijuana. Order a snack and the drink of your choice. Choose what you want to eat and where you want to eat it. Fiesta Inn is flexible.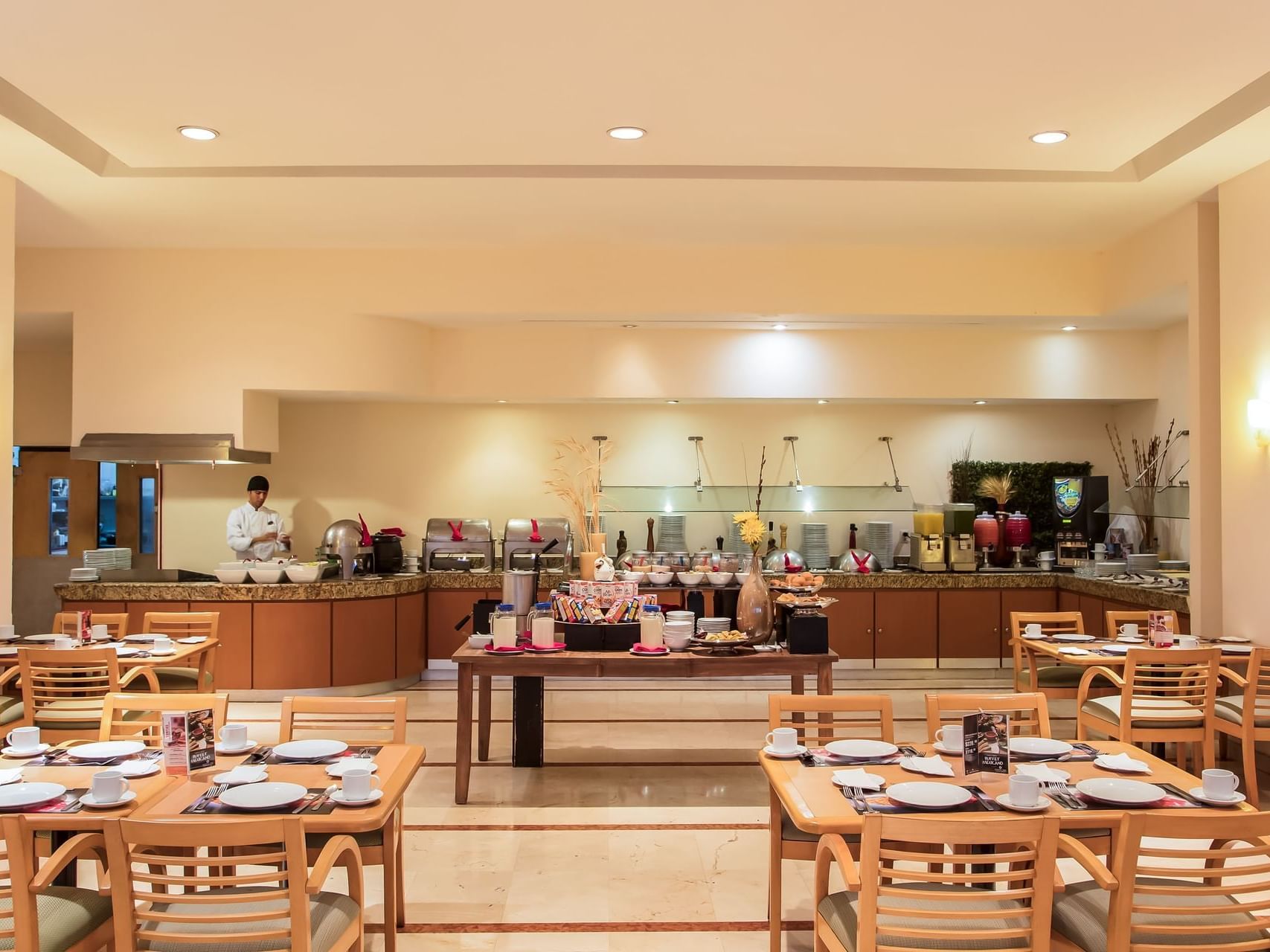 Restaurante
Mexican - International
Delight in our varied culinary offerings for breakfast, lunch and dinner.