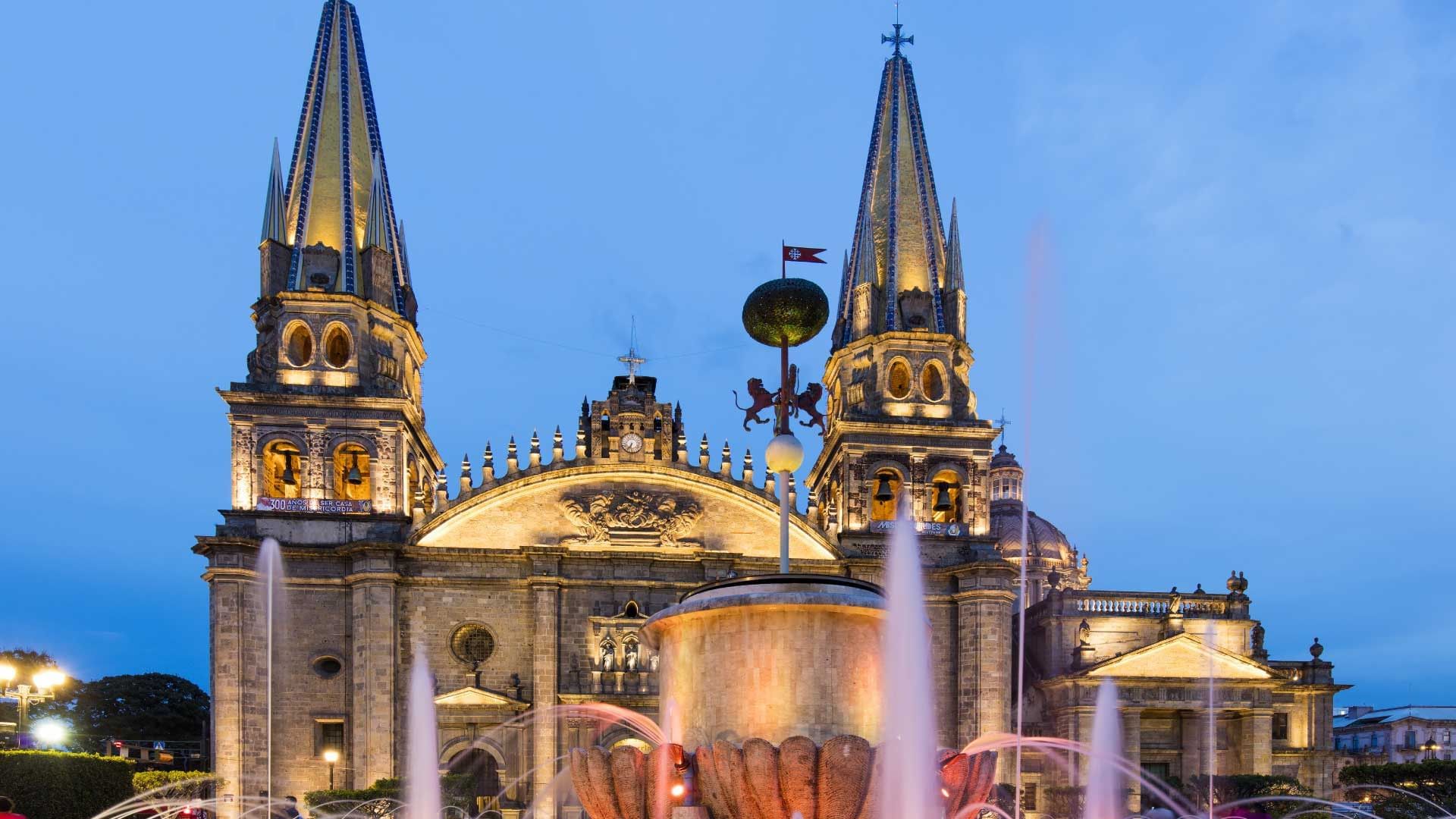 Guadalajara
To truly understand what Guadalajara is known for, you have to visit the capital of the state of Jalisco and discover it. Here, you'll find an authentic taste of México, where mariachi, tequila and innumerable traditions are manifested in every corner of the picturesque streets. Stroll through the Historic Center and admire the beauty of the temples and monuments. Visit the Plaza de Armas, which has a beautiful kiosk that represents the four seasons of the year, and marvel at the architecture of the Teatro Degollado.
Fiesta Inn Guadalajara Expo
Fiesta Inn Guadalajara Periférico Poniente
Fiesta Inn Guadalajara Aeropuerto
Centro comercial Andares.
City Center / Hospicio Cabañas
City Tours in Guadalajara